There is actually no need to manually add the Native Ads UTM tracking code. The UTM tracking code is automatically added to the URL of a website each time a new campaign is created. The code serves to monitor campaigns, providing a report in Google Analytics. Native Ads highly recommends leaving the tracking code field untouched and unedited.
To find the Native Ads UTM tracking code, please visit either the New Campaign page or the Edit Campaign page, as displayed in the image below.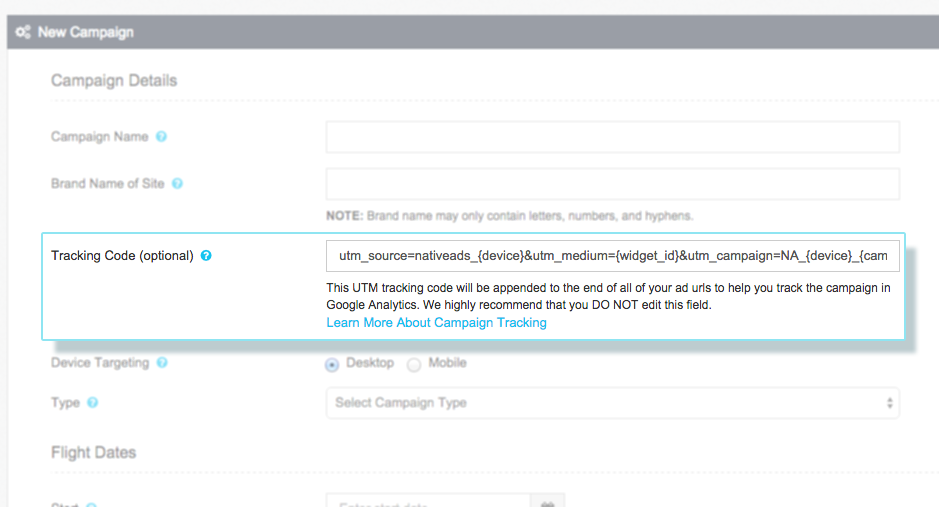 Please do NOT manually add the code to any landing page URL.
However, if there is already a UTM tracking code attached to the end of the landing page URL, it is important to ensure that the parameters used are not duplicated as this will create issues providing an accurate campaign report.
Get more information on macros or contact the Native Ads Advertiser support team.