The Native Ads campaign scheduler allows a campaign to run on the specific dates the advertiser set. The campaign can start and end on any future date.
During the third step of the campaign creation process Campaign Schedule, it is shown that the campaign is automatically set to run continuously, with the "start" date being the current date in which the campaign is being created on.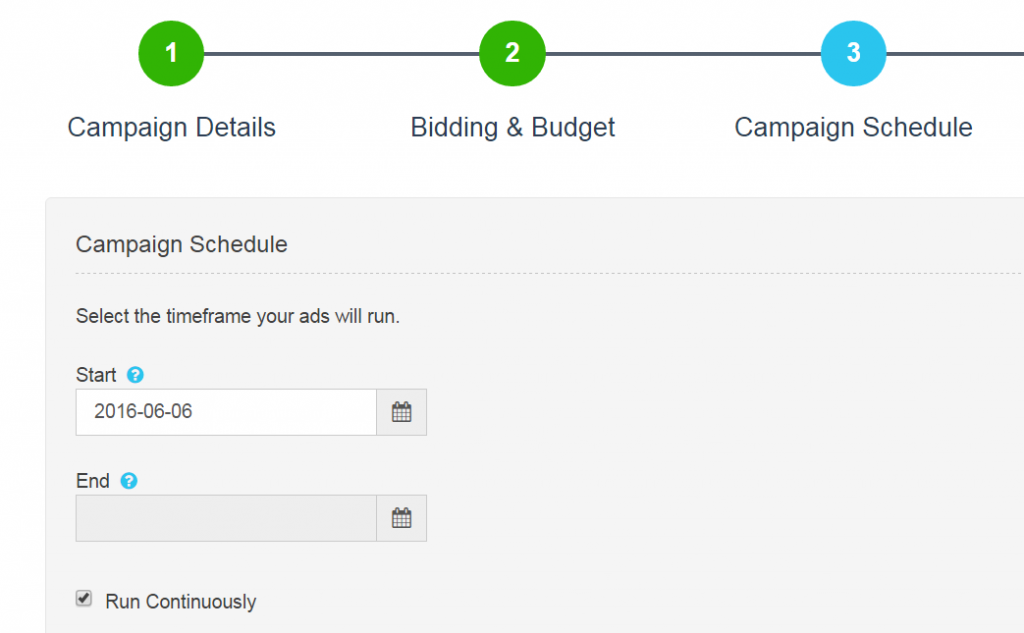 Please uncheck the run continuously box, and then select the dates for the campaign to start and end. This can be done by clicking into the respective fields, and then selecting a date from the calendar that pops up.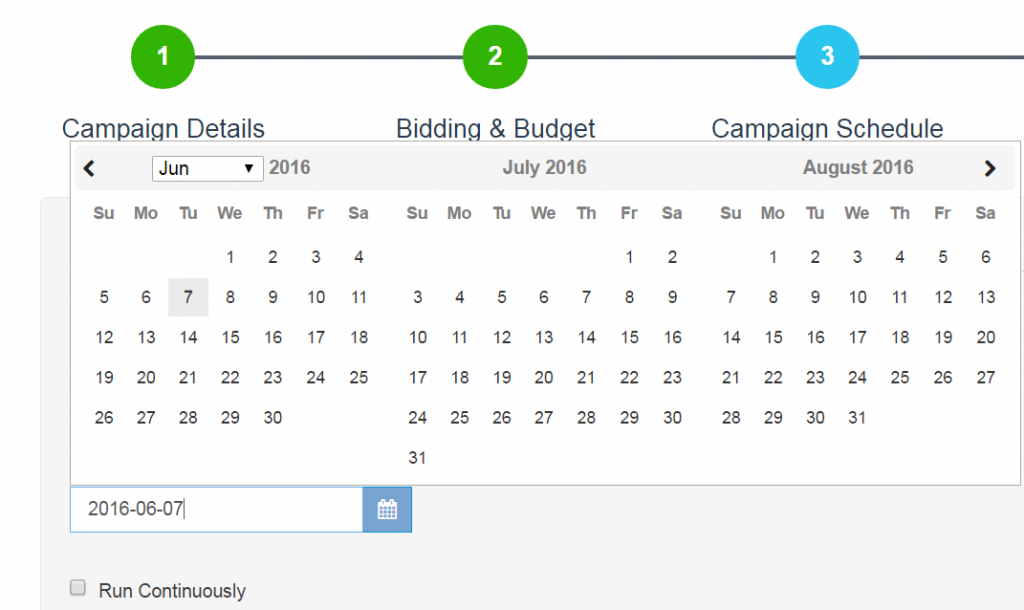 Once the dates have been selected for the campaign to run, save the progress, or proceed to the next step of the campaign creation process.