Viewing old campaigns
To view old campaigns, simply go to the Manage Campaigns tab where all campaigns are located and select All Statuses to view previously created campaigns.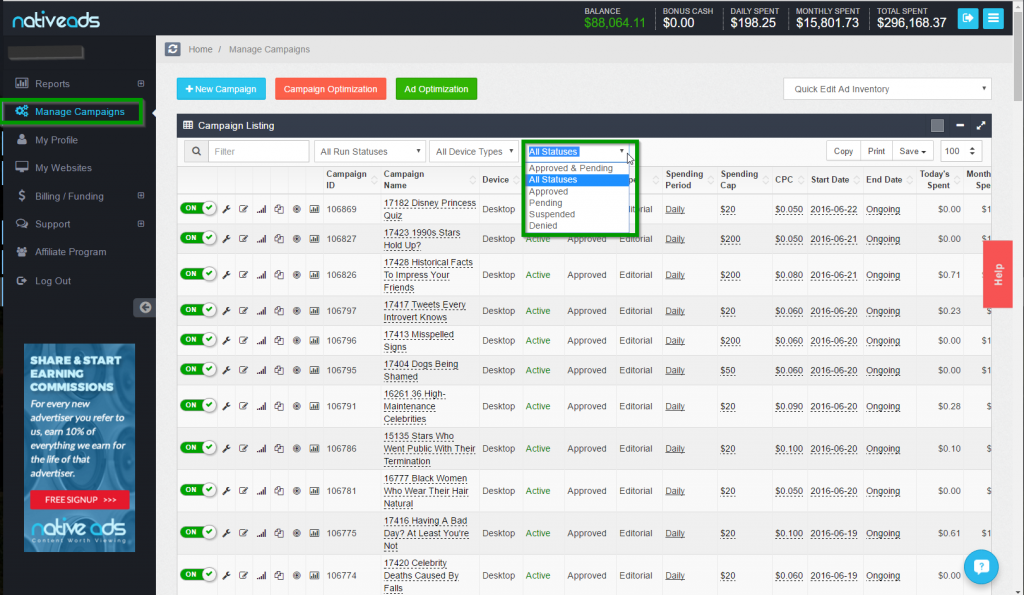 Reactivating suspended campaigns
Campaigns that have been inactive/paused for over 14 days will be suspended. In order to reactivate a campaign, clone the campaign. (See the icon that the cursor points to in the screenshot below.) Cloning a campaign will create a new campaign with the same ads and settings as the original.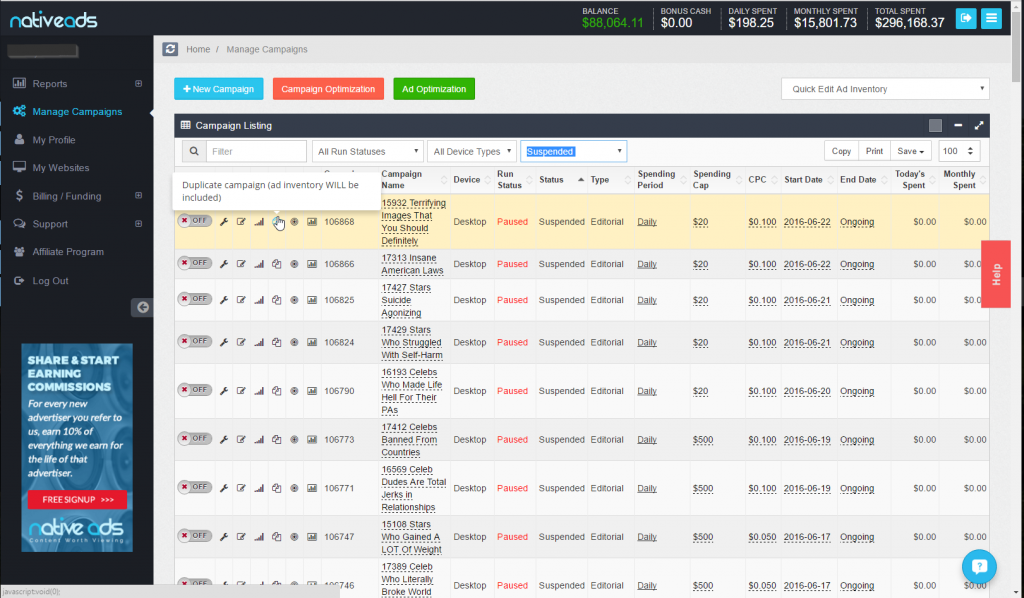 Questions?
Please contact your Native Ads account manager or sales rep directly or contact the Native Ads support team.