The Campaign Optimization section allows an advertiser to optimize campaigns by setting a CPA/CPL (Cost Per Acquisition or Cost Per Lead) goal. Advertisers that promote Direct Response campaigns can benefit from this feature.
To allow Native Ads to track sales, track actions, pause under-performing ads, and have under-performing sources of traffic blocked automatically (depending in the SSP), select "Yes".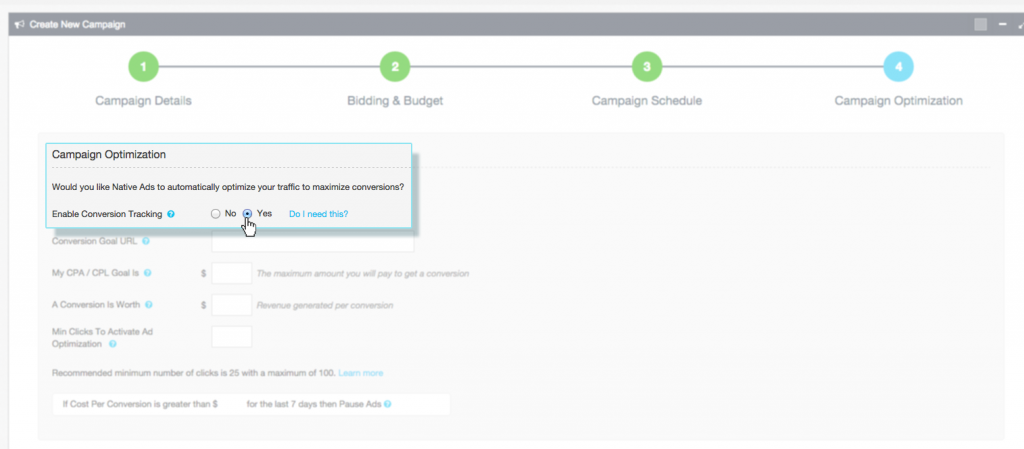 With Campaign Optimization, Native Ads will automatically optimize traffic to maximize conversions which will help achieve the advertiser's conversion goals. Native Ads highly recommend these optimizations be used.
Conversion goal URL

A page on the website users will arrive at once they have taken a specific (ex. a "Thank You" or an "Order Confirmation" page).

The website analytics pixel MUST be placed on this page to track a conversion.
CPA/CPL goal

The maximum amount that will be spent to get a conversion.

This amount should be lower than the amount "A Conversion Is Worth".
A conversion is worth

Revenue earned when a conversion occurs.
Minimum clicks to activate optimization

Number of clicks the landing page will receive before under-performing traffic sources are blocked (sources of traffic that do not meet this goal).

Recommended number is 25, maximum is 100.

If this figure is set too low, it will not provide a sample size large enough to allow the optimizer to really "optimize".

If set too high, the optimizer may not be able to find/block the under-performing sources of traffic.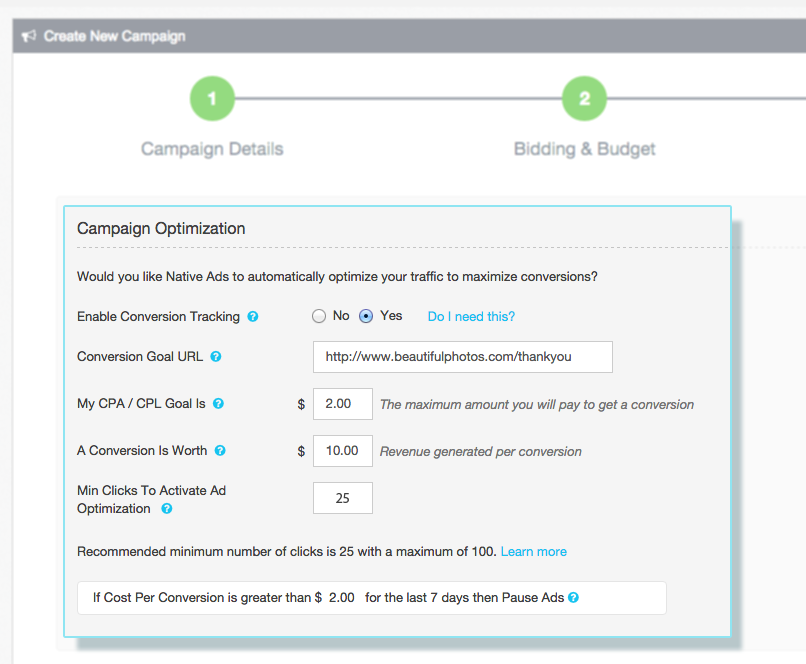 Note: the Native Ads Analytics Pixel is an extremely important tool and will ensure the success of a campaign's optimization working correctly.
Website Analytics Pixel
The CPA Goals set in the campaign Optimization section will not work without the Native Ads Advertiser Pixel added to the head section of a campaign website's HTML code.
Enter the website's name

Enter the URL

Click "Save"
Example head section code: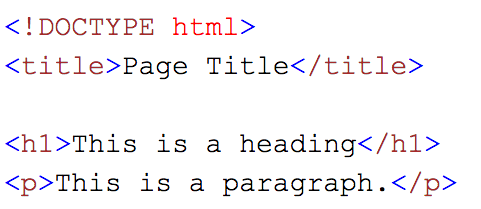 Placement
The CPA Optimizer will not function properly without the Website Analytics Pixel. The minimum requirements is to place the pixel on the landing page and your conversion (thank you) page. Native Ads HIGHLY recommends that the pixel is placed across all of the pages on the website.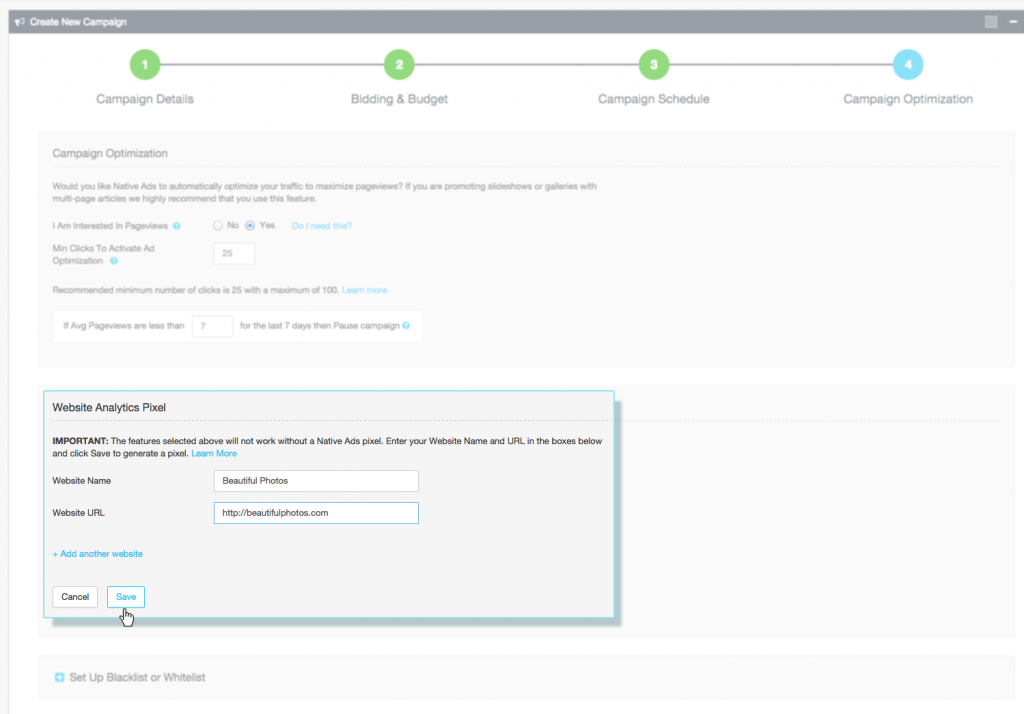 Learn more about the Website Analytics Pixel and how to place the pixel on a web page.