The Campaign Optimization section allows an advertiser to optimize campaigns by setting a pageview goal. In order to set a pageview goal, the advertiser must be creating an Editorial Campaign rather than a Direct Response Campaign.
To allow Native Ads to automatically optimize traffic and maximize pageviews, select "Yes".

If the campaign is advertising slideshows, galleries or articles with multiple pages, Native Ads highly recommends this option.
Minimum number of clicks to activate optimization
Number of clicks the landing page will receive before under-performing (do not meet the goal) sources of traffic are blocked.
Recommended number is 30 – 50, maximum is 100.
If the goal is too low, there will not be a large enough sample size to allow the optimizer to really optimize.
If the goal is set too high, the optimizer may not be able to find/block the under-performing sources of traffic
Average number of pageviews
Native Ads will automatically pause an ad in a campaign that does not meet this number.
Native Ads will also automatically block any traffic sources that does not meet the pageview goal if the supply source allows for it.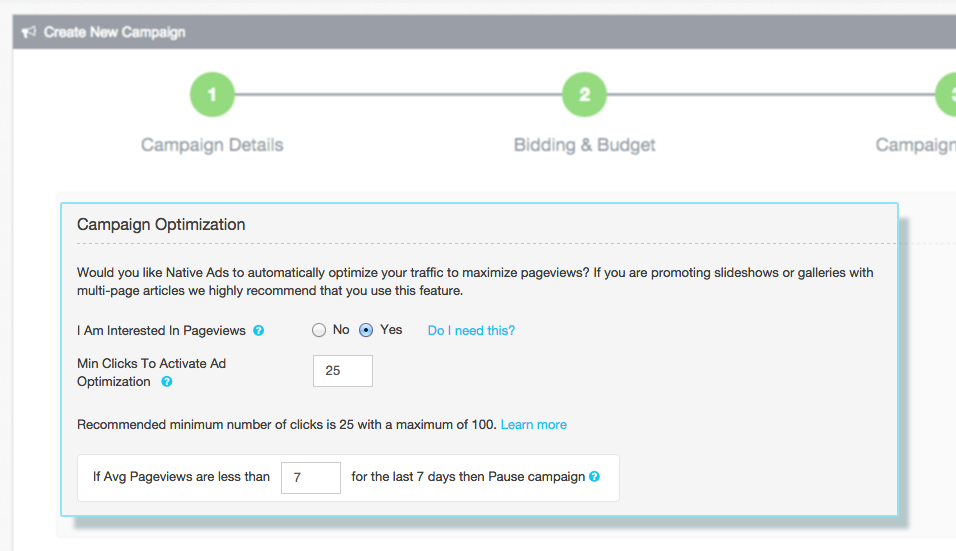 Note: The Native Ads Analytics Pixel is an extremely important tool and will ensure the success of a campaign's optimization goals working correctly.
Website Analytics Pixel
The Pageview Goals in the Campaign Optimization section will not work without the Native Ads Advertiser Pixel added to the head section of a campaign website's HTML code.
Enter the website's name

Enter the URL

Click "Save"
Example head section code: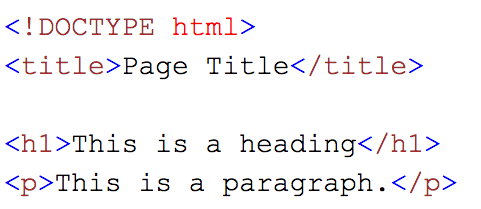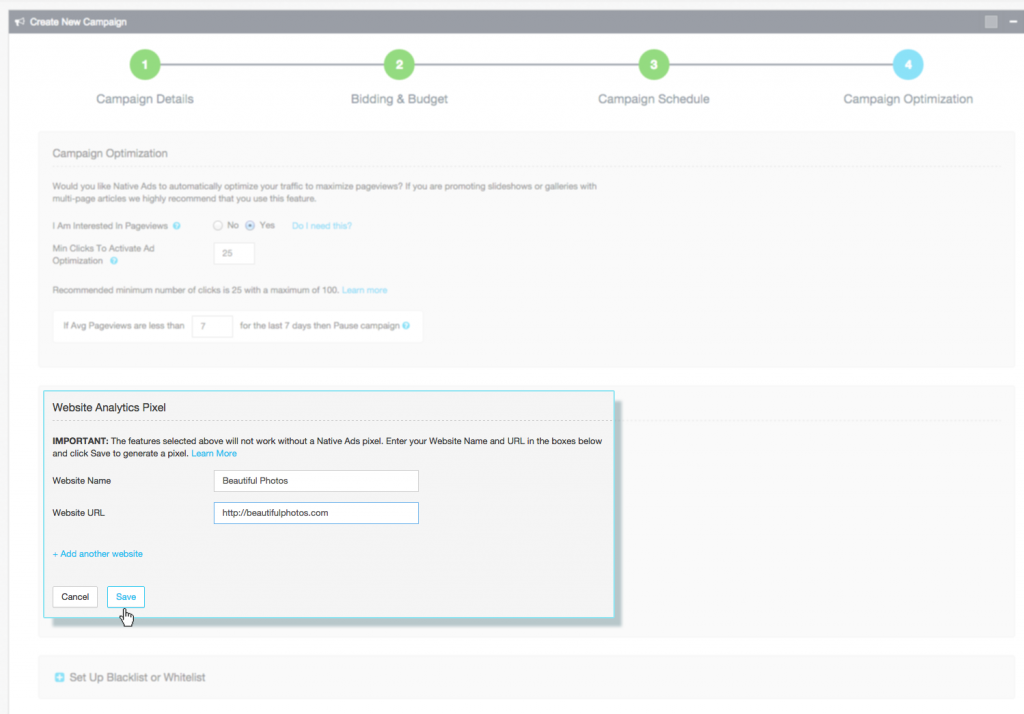 Learn more about the Website Analytics Pixel and how to place the pixel on a web page.