At Native Ads, it is understood that advertisers want to direct their content to particular audiences. The first step of creating a new campaign is designating various types of targeting.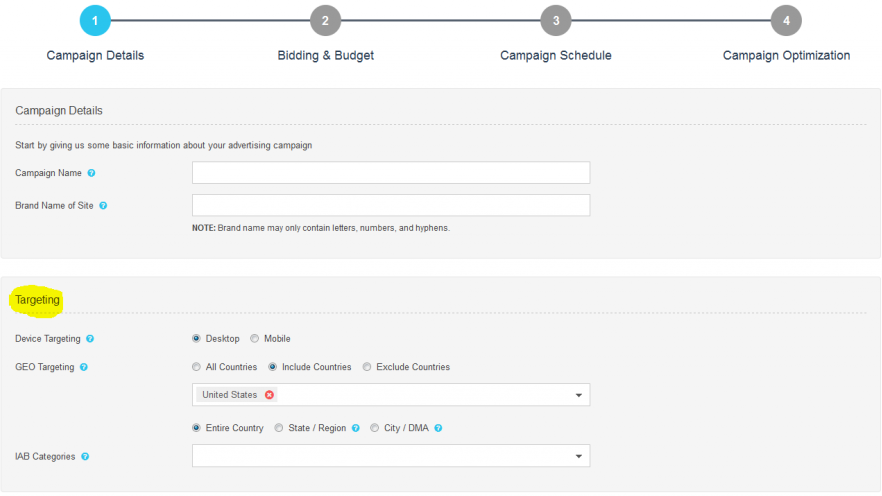 Device Targeting
Device Targeting allows for targeting on either Desktop or Mobile. Tablet devices fall under the Desktop category.
GEO Targeting
GEO Targeting allows for targeting for countries, states/provinces/regions and cities/DMAs (United States only). There are options to select all countries for targeting, to include specific countries or exclude them. If choosing countries to include, there is also the option to either target the whole country, include or exclude certain states/provinces/regions in that area, or in only the case for the United States, to include or exclude cities/DMAs.
IAB Categories
IAB Categories allow for categories to be targeted, such as arts and entertainment, business, education, home and garden and many others. If no categories have been chosen in this field, the campaign will then be considered Run of the Network (RON).
IAB categories help to allow the Native Ads algorithm place the content in a manner that ensures the audience has similar interests to the content. By having users who share similar interests, the engagement of the site will increase (if an editorial campaign) or the purchase intent will increase (if a direct response campaign).