Know of people or companies promoting a product or service through online marketing? Native Ads' affiliate program offers advertisers the opportunity to advertise on tier 1 properties like Fox News, People, CNN, ABC, and ESPN for as little as 2 cents per click.
Cash in and earn up to 10% of what Native Ads earns from the traffic your referrals purchase by introducing them to this new method of online advertising.
Affiliates can sign up through the Native Ads Affiliate Program Sign Up Page.
There are many ways to increase earnings with Native Ads:
Go through your contacts lists
Start by going through all of your contact lists and make a note of everyone who might have something they would want to promote through online advertising. Who has a business, website, product, or service that could benefit from purchasing online advertising? Some contact lists to focus on include phone contacts, email contacts, Facebook friends, and LinkedIn connections.
Reach out on social media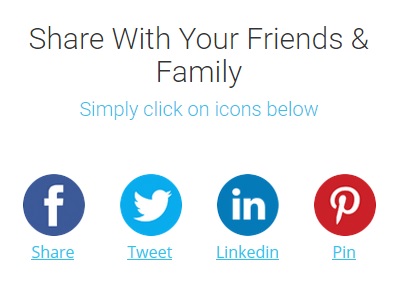 Post a promotional message about Native Ads on Facebook, Twitter, LinkedIn, Pinterest, or any other social network. Simply use the pre-made promotional messages using the pre-built promotional tools Native Ads offers, or write a custom message that will appeal to your social media contacts.
Promote Native Ads on your website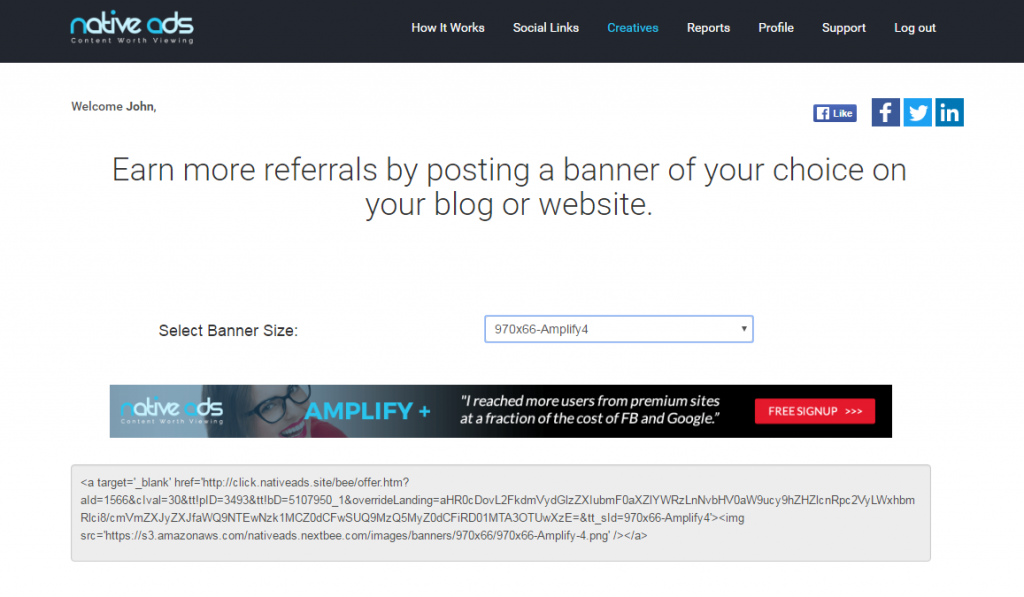 One of the best ways to get the word out about Native Ads is posting about it on your website or blog. Simply use the "Your Personal Unique Link" and automatically earn commission from anyone who clicks it and signs up to Native Ads.For an even bigger impact, the Creatives tab contains an assortment of banners designed to really jump off the page and seize the attention of your website visitors.
Send a promotional email

Quickly send promotional email messages to a limited number of contacts through the affiliate program platform. Simply go to the Social Links tab and use the Share Through Email feature.For larger emails using professional email marketing software like Mailchimp or Constant Contact, please note that Native Ads has a zero tolerance spam policy. Any affiliate found spamming will be immediately removed from the program and any accrued earnings will be forfeited.
In addition, affiliates MUST
use the "Your E-mail Link" for all e-mail promotion. Affiliates may not use the "Your Personal Unique Link" for promotion via e-mail.
Purchase paid traffic
Affiliates wanting to promote Native Ads on a larger scale may want to purchase search or display traffic. For display (banner) traffic, Native Ads offers a number of banner ads in various sizes in the Creatives tab of the affiliate program platform.For search traffic, please note that affiliates MAY NOT purchase Search Engine traffic (ie Google Adwords Search Traffic) without prior authorization from Native Ads. Please contact Native Ads before buying any Search Engine traffic.