The Native Ads Discovery Anchor mobile ad unit is a great additional revenue source for publishers with a responsive or mobile website.
The mobile discovery anchor falls under the CPC payment model filling with editorial and direct response ads. It is a slider type unit that can be customized to appear on a mobile page after a user has scrolled down anywhere between 1000 to 2000 pixels.
Publishers can also customize the number of ad links to appear inside the unit as well as establish a frequency cap.  Approved Native Ads publishers can customize and generate this ad unit using our simple wizard.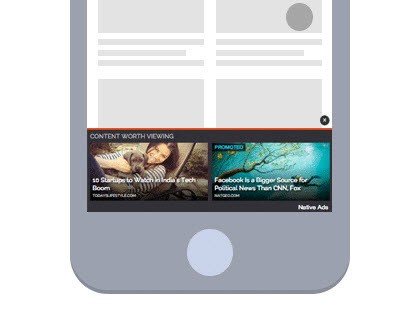 Watch a brief video overview of the Native Ads Discovery Anchor ad unit creation and placement: