If approved for Premium Native Ads, publishers can easily customize and submit their In-Stream widget request using the Native Ads wizard. The In-Stream CPM widget has important placement details to note:
For best performance place the In-Stream CPM widget above or below the arrow buttons (ie. "Previous" and "Next") on article pages.

There is no guarantee of 100% fill with this high-paying CPM unit however there is a passback tag option available when requesting or editing the widget using our wizard. Native Ads recommends backfilling with another CPM ad if possible, otherwise publishers may create a 2nd widget in our system for a CPC product and then backfill with that.
Learn more about how to set up a widget inside the DFP ad server.
Once the widget has been placed it

CANNOT

be moved elsewhere on the site otherwise coverage will be deactivated.  If publishers need to have the widget placed elsewhere, please request a new widget from inside the publisher platform.

If placing the widget code directly on the site it will be collapsed if there are no ads.

If using an adserver then add a passback tag when creating/editing the widget as per above to avoid showing blanks in the ad space when there is no fill.
In-Stream placement is identified in the diagrams below as the orange colored "Off-page click in-stream ad":
DESKTOP PLACEMENT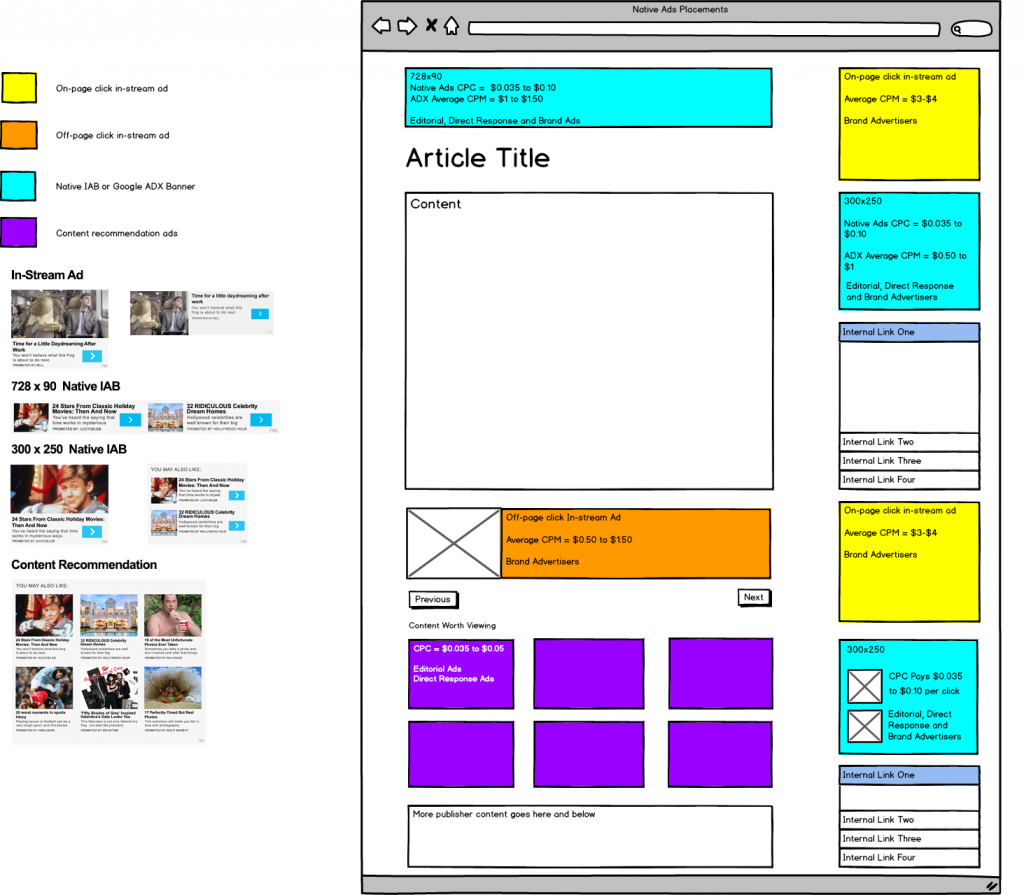 MOBILE PLACEMENT

Learn more about the best ad placement for Mobile.